I wanted to look at No Code from the perspective of someone who has used it at work, for prototypes and as someone who is increasingly participating and connecting with people in this amazing community.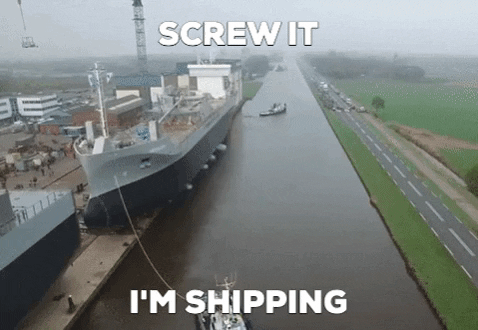 No-Code concepts have been around for time in the corner of the internet but has been popularised by Maker communities.
Whilst there are many definitions that talk about how No Code is using visual development to build, I really like how Ryan Hoover defines it 👇
These tools are reducing the amount of time and coding expertise required to translate an idea into something people can use.
Since Marc Andreessen famously wrote his thesis in 2011 on why " software is eating the world , we have seen more and more abstraction of the complexities of building things on the internet.
Arguably, building on the internet, was something that favoured people who could code or afford to hire a developer.
Imagine if only 1 in 400 people could write, we would be stuck in the dark ages and millions of people are being shut out from solving the worlds  problems, feeding peoples passions and mitigating peoples fears - No Code Conf
No Code is empowering creators to design, build and launch amazing things
If you've got an idea and you are passionate about doing something you want to get to a place where you can get going without having to do all this other work first.
So what are the alternatives? 🤔
Building on the internet is a way to get your ideas, business or services out.
Before I ever heard of No Code, I heard people talking about:
Hiring someone on Upwork 💼
Finding a technical co-founder 🔍⏳
Spending years slothing through tutorials, joining bootcamps or getting a computer science degree 😫
No Code is used by coders, and non-coders.
#100DaysOfNoCode is a great way to see what people are building right now.
People underestimate how much work building proprietory software takes and a lot of work goes into maintaining software. But in the early days, wouldn't you want to spend more time understanding who your high expectation customer is, testing out your value proposition, building important supply chain relationships or improving your workflow to help you scale?
These are all things that take a hit when a non-technical person focuses on learning to code instead of actively trying to recruit your first 10 customers.
So what's the point of No Code?
Whilst its many things to many people. For me it's about being able to solve problems for your target audience quicker.
Coding will always allow you to do more technically, but No Code will always allow you to do more financially (making it more viable).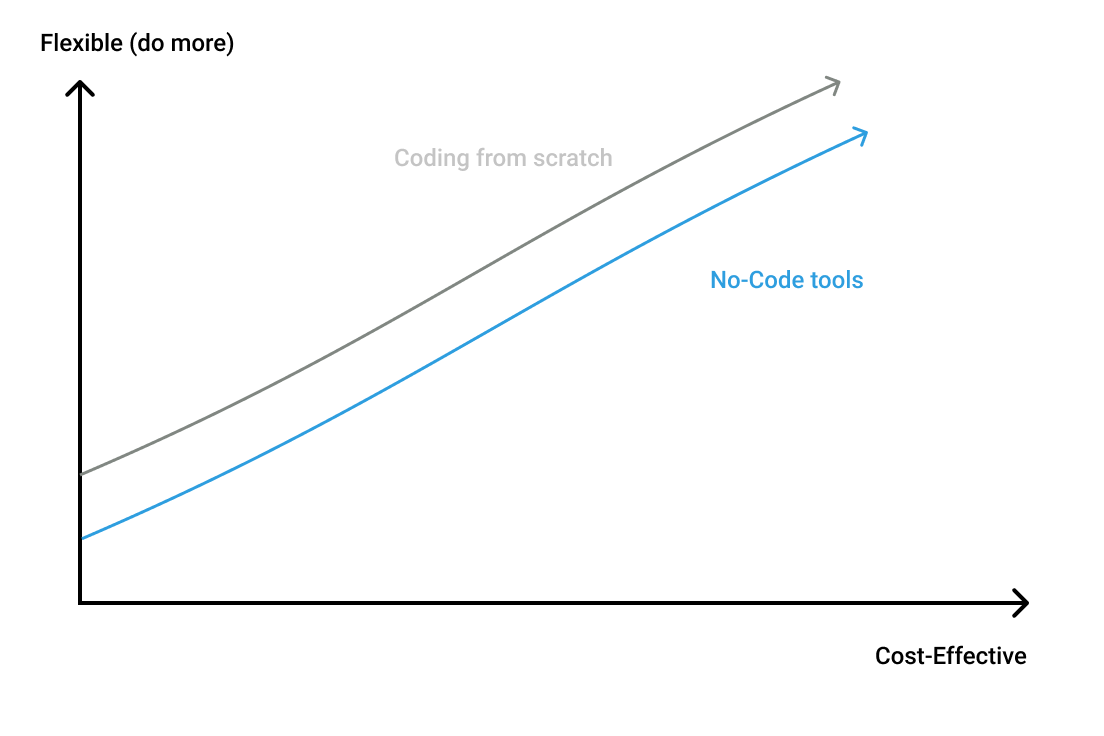 ---
If this piece helped you learn more about why No Tools may be a viable option then please share this with at least 1 person. Word of mouth is still the best form of marketing.
P.S. I write a weekly newsletter each Sunday morning about how to build great products, being a No Code maker and championing a diversity of thought. Subscribe